UPDATE: Complete List of Season 20 Nerfs and Buffs (Jan 2022)
This guide will talk about everything we know so far about the upcoming Arena Season 20 of the most popular play-to-earn NFT game, Axie Infinity!
When is the Axie Infinity Season 20 start date?
According to Sky Mavis, Axie Infinity Season 20 is expected to start on February 2022.
The latest Axie Infinity Season 19 officially ends on January 4, 2022, which means the upcoming Season 20 is very close.
This timeline is actually an extension, as Season 19 was originally scheduled to end by December 21, 2021.
Now the question is, when will the next season actually start?
As far as we know, there is still no official announcement yet on Axie Infinity Season 20's start date.
But on the recent balance update blog post, the devs have hinted that they are targeting the launch of Season 20 in the next 2 weeks, which is on February 2022.
In addition, we also know that Axie Infinity has these so-called "off seasons" which occur after an Arena Season ends.
(Related Guide: Axie Infinity Seasonal MMR Reset Explained)
Seasons and off-seasons usually last for 1-2 months.
Here's a timeline of the most recent seasons and off-season schedules:
Season 17 — May 17 to June 13, 2021
Offseason — June 13 to August 9, 2021
Season 18 — August 9, 2021 to September 19, 2021
Offseason — September 19 to November 10, 2021
Season 19 — November 10 to January 4, 2021
Offseason — January 4, 2022 to ???
If we use this trend as reference, this means we could expect the next offseason to start on January 4, 2022 and end somewhere between February and March 2022.
Axie Infinity Season 20 Buffs and Nerfs
The previous Season 19 patch brought one of the biggest changes so far in the game.
Not only were meta builds nerfed hard, it also introduced a change in the Axie breeding fees, with the aim of increasing the SLP burn rate.
Another significant infrastructure upgrade we saw was the launch of Katana, the Ronin decentralized exchange which allows players to easily swap assets within the Axie Infinity ecosystem.
For the upcoming Season 20, the devs have released an initial set of balance updates, prior to the official start of the next Arena Season.
(Related Guide: Complete List of Buffs and Nerfs in Axie Infinity Season 20)
Offseasons are usually the time where the Axie Infinity devs deliberate on which Axie cards and gameplay mechanics will get buffed or nerfed.
This gives them more time to observe and make hot-fixes as new metas emerge.
New Gameplay Features and… Free Axies?!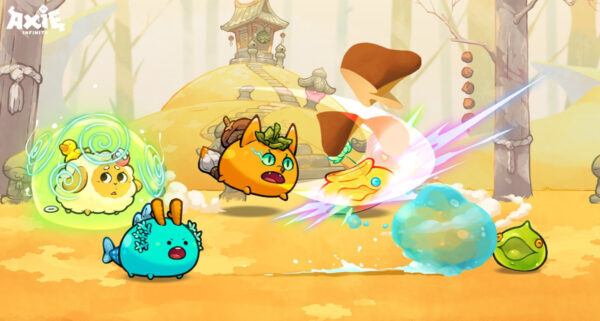 This 2022, it is very likely that players will see new gameplay updates that will keep the game fresh.
On New Year's Day 2022, the official Axie Infinity Twitter account tweeted: "2022 will be a year of gameplay releases. These new releases will add increasing utility ot our NFTs by unlocking fun, magical experiences."
Axie players are eagerly waiting for the much-awaited Battle V3, as well as the Land gameplay.
And the good news is, the team announced in their 2021 year roundup tweets that two team are working on both features.
Plus, they're also hinting on free "demo Axies" that lets new players learn the mechanics before getting actual NFT Axies.
Exciting!
(Related Guide: How to Get Free Axies in Axie Infinity)
We have two formidable teams internally working on Land (Project K) and Axie Infinity: Origin.

Origin is the 3rd iteration of our battle system.

– Faster– More skill based– More beautiful

– Free demo Axies to learn mechanics before you get your own Axie NFT pets pic.twitter.com/4H5WJOL1Ov