In this guide, we'll teach you ways on how to make money in Decentraland—a blockchain-based virtual world with endless possibilities.
Decentraland is a Metaverse
If you want to make money in Decentraland, the first thing you need to keep in mind is that Decentraland is not just a game—it's a metaverse.
This means that the opportunities of making money in Decentraland's virtual world is very similar to IRL (in real life). You can work for a company and receive salary, work as a freelancer for other clients (players), or create art and clothing and sell them for a profit.
The possibilities are endless, and players come up with new things every day. That's what the metaverse is all about!
That being said, here are some of the most common ways on how to make money in Decentraland.
How to Make Money in Decentraland
1. Real Estate (Land)
It's not a metaverse NFT game without a scarce supply of land!
Investing in LAND early and selling them for a profit once their value appreciates is one of the most common ways to earn in Decentraland.

These land parcels are non-fungible tokens (NFTs), which means ownership is stored and verifiable via the Ethereum blockchain.
Land can be purchased or traded at the official Decentraland Marketplace or at third-party NFT exchanges such as OpenSea.
Decentraland has a fixed quantity of 90,000 properties. This means that just like real-world real estate, one can expect their value to only go up.
If you own parcels that are adjacent to each other, you can combine them into "Estates." This will let you create bigger developments and increase their value even more.
LAND is usually considered a long term investment. Also take note that LAND is not very liquid since they are NFTs and might be harder to sell once you want to get out of the position.
2. Create Clothes and Sell Wearables
Customization is at the heart of metaverse games. Players can customize their avatars to match their personality, and there are several components and body parts that can be decorated with wearables. (Check out the full guide to wearables here.)
You can create designs for clothes and wearables, then sell them on the market for a profit.
This method requires you to have some 3D modeling experience, but you can always outsource it to other designers. In order to sell wearables, you'll also have to invest 500 MANA for each piece.
If you have good marketing skills, you can use that to bump up the value by creating hype around your designs.
This method of making money in Decentraland is a bit challenging but also one of the most rewarding!
3. Play-to-Earn Games
Players can design and create play-to-earn mini games inside the Decentraland virtual world.
These games can give you points where you can win NFTs or wearables.
You can then sell these assets for a profit.
However, just like with most play-to-earn games, you'll need to spend a good amount of time grinding to make a significant amount.
Just make sure whatever it is you're grinding for, you're having fun doing it!
4. Work as a Freelancer
You can offer your skills and services as a freelancer for other people.
Job opportunities include 3D modeling, creating wearables, coding, making videos and art, marketing, and many more.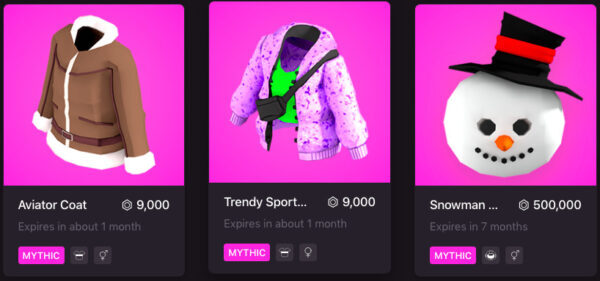 Just go to the Decentraland Discord and check out the #hiring channel for job postings.
Think of it as helping build the metaverse, contributing to the community, and all while getting paid!
5. Work for Decentral Games
Speaking of work, this is where it starts to get crazy!
Did you know that Decentral Games is hiring for actual jobs inside the metaverse?
For example, you can work as a host in a virtual casino and get paid a fixed rate of $200 per month.
A casino host's responsibilities include interacting with players and running Poker games and other events.
Once you gain a lot of experience and prove your worth, you can get even promoted to higher rankings and get more compensation.
6. Buy and hold MANA
Lastly, there's always the option to just buy and "hodl" MANA.
MANA is an Ethereum token that's used as the in-game currency in Decentraland. It is used to pay for plots of land or in-world assets and services inside the game.
Last October 2021, when Facebook rebranded to Meta, token prices of Metaverse-related cryptocurrencies skyrocketed, including Decentraland's MANA token.
If you believe in the project and the future of metaverse platforms, then MANA might be your ticket to the moon. (Not financial advice and remember to DYOR—do your own research!)