The main reason that's keeping most aspiring players from starting their Axie Infinity journey is probably the high cost of buying a starter team.
If you want to start playing Axie Infinity without breaking the bank, or if you simply just don't have the resources yet, you may want to have a look at Axie Infinity Scholarships.
How to Play Axie Infinity for Free?
(Related Guide: How Much It Costs to Start Playing Axie Infinity)
Sky Mavis, the developers of the game, have previously announced that they are working on a free-to-play mode to invite more players.
In fact, they've already been testing the design for giving out free Axies. Unfortunately, they had to hold off on releasing these F2P options due to the unexpected surge of new players.
Luckily, there's still another option for players who are eager to start earning while playing: Scholarship programs.
What is a Scholarship in Axie Infinity?
A "scholarship" in Axie Infinity is when a manager/breeder gives out a free Axie team to a scholar. The scholar will then play the game using these Axies to earn Smooth Love Potions in behalf of the manager while taking a cut from the earnings.
Take note that Axie scholarships are not official in-game features—these are done outside of the game client or dashboard.
Scholarships became popular in the Axie community because:
there are veteran players or breeders who have lots of Axies but cannot use them to earn SLP (playing multiple accounts is bannable)
there are aspiring players who want to start playing but don't have the resources to buy a starter team
(Related Guide: How Much Can You Earn in Axie Infinity?)
Managers can also help the scholars learn about the game, especially since NFT and cryptocurrency games are still relatively new and complex.
To maximize the earnings of both parties, managers should provide tips on how to farm SLPs efficiently, or the best combos and cards in Axie Infinity.
Finally, scholarships are a great way for beginners to learn about the complicated processes when playing Axie Infinity, such as how to manage crypto wallets and how to cash out SLPs.
What is a Scholar in Axie Infinity?
A "Scholar" in Axie Infinity is a player who receives a free starter team from a scholarship manager and earns in behalf of him/her.
If you are an aspiring Axie Infinity player but you don't want to break the bank for a starter team or don't have the resources to buy Axies, you can opt to become a scholar.
(Related Guide: Best Starter Teams in Axie Infinity)
The earnings are then divided on an agreed upon percentage, usually 60/40, 50/50, or 70/30.
Scholarship programs are a win-win scenario for the community—managers with extra Axies can earn passive income while scholars can start playing and earning without spending a single dollar.
How to become a Scholar and Play Axie Infinity for free
To earn a scholarship and receive a free starter team of three Axies, you'll need to:
Look for managers or guilds who are hiring Axie scholars
Contact the managers and tell them you are interested in applying as a scholar
Once accepted, get your free Axies from your manager and start playing!
To become a scholar in Axie Infinity, you will have to look for breeders or managers with lots of extra Axies who are also looking for scholars.
Some players or entrepreneurs form "guilds," where they invest on lots of Axies and hire scholars to earn SLP in behalf of them for passive income.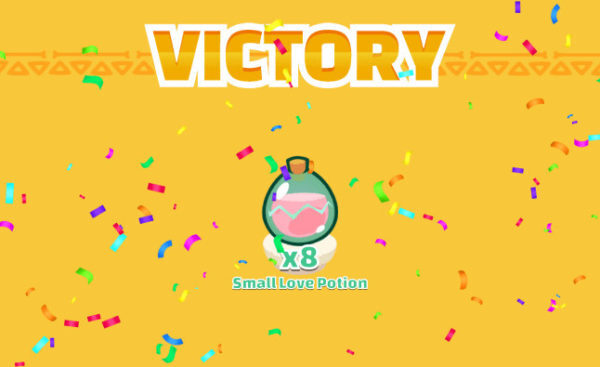 As you might have guessed, these managers invested a lot of money for their Axies. Giving out free Axies is like giving out free money as well. And how would they know if they are able to get their return on investment (ROI)?
This is why most managers or breeders only give scholarships to someone they trust. If you have friends, relatives or coworkers who are managing Axie scholarships, these are great starting points.
Where to look for Axie Infinity scholarships
If you don't have friends or family who are managing scholarships, you are left with no option but to look for scholarships in the Axie community.
Here are some places to check out if you want to apply as an Axie Scholar:
However, as an aspiring scholar, you will need to show and prove to potential sponsors that you are trustworthy and deserving of being given a free starter team.
After all, why would they give out free Axies to a random stranger on the internet? Again, this is why it's easiest to look for someone you already know and turst.
Most guilds or managers even have application processes where wannabe scholars need to fill up a form with their information and background.
Think of it like submitting a resume for a job application, except the job is playing a video game that lets you earn money!
For more tips, check out our other guide here on how to increase your chances of earning an Axie scholarship.
Conclusion
Scholarships are a great way or new players to start playing Axie Infinity without spending.
Regardless, just make sure to always be respectful and polite, and do not spam DMs or abusive chat messages—these will only lessen your chances of being accepted as a scholar
Good luck!